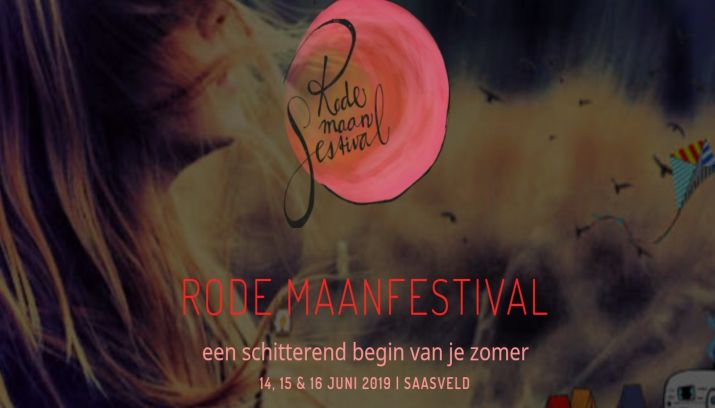 Het Rode Maanfestival was in 2018 een succes en ook dit jaar vindt het festival weer plaats. Op 14, 15 & 16 juni ben je welkom is Saasveld om jezelf onder te dompelen in allerlei festiviteiten rondom (spirituele) verdieping. De kaartverkoop start op maandag 14 januari om 14:14 uur en er zijn 150 tickets beschikbaar, dus je moet er snel bij zijn!
Wind is levensadem
Het thema van het Rode Maanfestival in 2019 is dit jaar 'de wind'. Voor dat thema is gekozen omdat het festival dit jaar in het weekend valt van 'de energie van de witte wind', volgens de kalender van de Maya's. Wind gaat over spirit, het mysterie van de schepping; de levensadem, aldus de website.
Programma en invulling
Het exacte programma is nog niet bekend maar het programma van 2018 is hier te vinden, dan heb je alvast een indruk. Er zijn koestervrouwen, workshops (keuze uit 30 verschillende!), heerlijk eten en drinken en een markt. Reden te meer om naar het Twentse land te komen. Kamperen kan met je eigen tentje, of gezamenlijk in een tent met anderen. Alle informatie is te vinden op de site van het Rode Maanfestival.
Ga jij ook naar het Rode Maanfestival? Misschien kun je er een leuk stukje over schrijven voor ons! Zo inspireer jij allicht anderen om in 2020 ook te gaan 🙂 Je kunt ons mailen, of bereiken via Facebook.