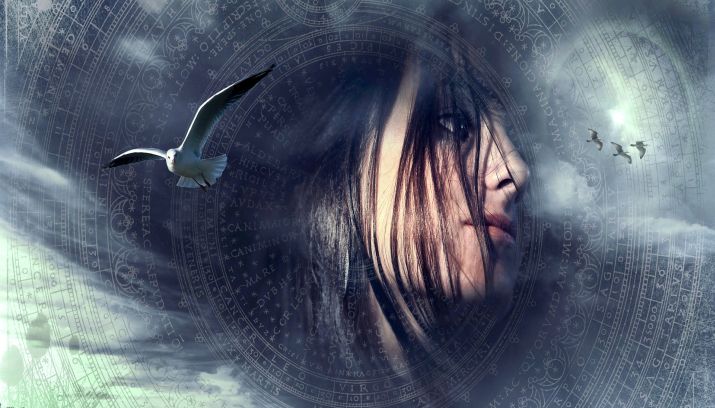 Aluhti heeft voor jou met de jaarhoroscoop het komende jaar in beeld gebracht: wat staat elk teken te wachten in 2019? Hoe staat het met jouw carriere, de liefde, gezondheid en jouw sociale leven? Bekijk snel jouw astrologische teken om daar achter te komen. En sowieso goed nieuws: vanaf 2019 is er elke maand een horoscoop te vinden op aluhti.nl en komt er de mogelijkheid om vragen te stellen!
Steenbok 23 december – 20 januari
Jouw jaar begint met een bijzondere gebeurtenis, Steenbok. Het is niet tekenend voor de rest van 2019, want eigenlijk blijft het vrij rustig. Je maakt gestage vooruitgang, al is het oppassen geblazen in mei en september. Misschien heb je last van lente en herfstkolder, want in die twee maanden kun je ineens besluiten nemen waar je omgeving van staat te kijken.
Waterman 21 januari – 20 februari
Waarom wil je altijd zoveel tegelijkertijd doen, Waterman? Misschien is het een goed idee om in januari 2019 een soort planning te maken, anders ren je het hele jaar van hot naar her, maar boek je weinig vooruitgang. Daar staat tegenover dat je best een leuk en gezellig jaar hebt. Je kunt er zelf voor kiezen om het gewoon daarbij te laten.
Vissen 21 februari – 20 maart
Je hebt het gevoel dat je al jaren op een doorbraak aan het wachten bent en ook in 2019 komt die er niet, Vissen. Wat er wel komt: een leuke nieuwe kans op je werk, of in je studie. Geen grootse vooruitgang, maar wel wat heel anders om te doen, waar je veel van leert en je in een goed humeur brengt: ook belangrijk.
Ram 21 maart – 19 april
Jouw jaar staat in het teken van familie en vriendschap. Na de afgelopen jaren voornamelijk bezig te zijn geweest met je zakelijke beslommeringen is 2019 een jaar waarin je stappen zet in je privesfeer. Misschien een vaste relatie, of daar juist mee stoppen. Of allicht besluit je jouw vriendenkring te veranderen. Doe dat waar je je goed bij voelt!
Stier 20 april – 20 mei
Je kan haast niet wachten op 2019, waarde Stier en daar heb je groot gelijk in. Dit wordt een jaar vol goede vooruitgang en van het stoppen met zaken die niet goed voor je zijn. Als er ooit een goed moment was om je voeding te veranderen, of meer/minder te gaan sporten, dan is het wel dit jaar. Ook wat studie/werk aangaat neem je slimme stappen.
Tweelingen 21 mei – 21 juni
Wat er ook op jouw pad komt in 2019: jij laat je ook in het nieuwe jaar niet kisten Tweeling. Jouw teken staat er om bekend dat het altijd een weg ergens uit weet te vinden en dat talent komt het komende jaar goed van pas. Leg de lat maar hoog, want je kunt echt veel bereiken met de juiste inzet.
Kreeft 22 juni – 22 juli
Dit wordt een rustig jaar voor je, Kreeft. Tenminste wat werk en je sociale leven betreft. Wat jouw gezondheid aangaat moet je een beetje oppassen in 2019. Je hoeft natuurlijk niet voor elk pijntje naar de huisarts te rennen, maar ga ook niet over jouw eigen grenzen heen. Alles waar 'te' voor staat is minder goed voor je, zoals je zelf ook weet.
Leeuw 23 juli – 23 augustus
Je wil al heel lang wat anders doen in jouw leven en 2019 wordt het jaar dat je dat gaat lukken, Leeuw. Zet je reserves overboord en ga er gewoon voor. Je hebt nu lang genoeg nagedacht over wat er allemaal mis kan gaan, ga er in 2019 nou maar vanuit dat het goed gaat. Je bent slim genoeg om van elke situatie een succes te maken.
Maagd 24 augustus – 23 september
Mensen helpen is een soort tweede natuur voor jou Maagd en ook in 2019 houd je je daar mee bezig. Maar in de loop van het jaar realiseer jij je dat het ook heel belangrijk is om wat meer aan jezelf te denken. Goed doen is fantastisch, maar geld verdienen voor jezelf is heus ook niks mis mee. Doe eens gek en koop iets dat je niet nodig hebt!
Weegschaal 24 september – 23 oktober
Jouw teken is niet voor niets Weegschaal, want wikken en wegen kun je als de beste. In 2019 heb je het gevoel dat er dingen gewoon zomaar gebeuren. Deze zaken heb je gewoon echt niet van tevoren kunnen bedenken. En daar is niks mis mee, want verandering is goed voor je. Doe eens wat heel anders en ga ervoor!
Schorpioen 24 oktober – 22 november
Dit is niet echt jouw jaar Schorpioen. Niet dat er veel tegenslagen komen, maar de plannen die je had komen niet goed van de grond. Misschien moet je een pauzejaar inlassen en je doelen wat bijstellen. Er is niks mis met niet altijd maar strijden en de beste willen zijn. Leef je leven wat meer zonder prestatiedruk, dan zie je in 2020 wel weer verder toch.
Boogschutter 23 november – 22 december
Als je ooit van plan was om zelfstandig verder te gaan dan is 2019 het juiste jaar daarvoor Boogschutter. Ga ervoor, ongeacht wat anderen er van zeggen. Het is jouw leven en dat moet je leven op de manier die jij wil. Je bent sterk genoeg om de verantwoordelijkheid te nemen voor tegenslag, al is daar in 2019 geen sprake van.