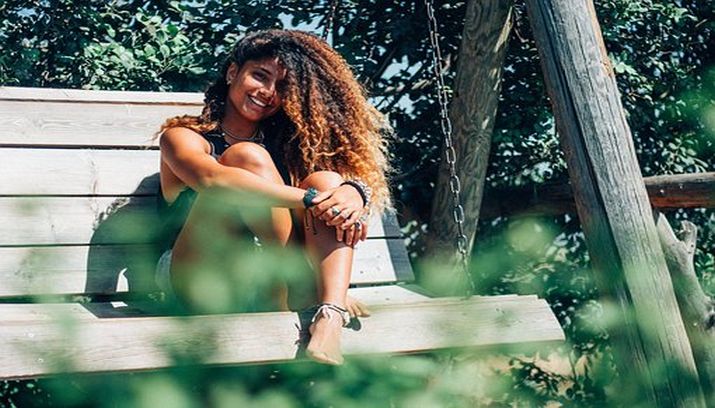 De zomer is goed warm gestart in Nederland. Alles is anders wanneer het zo heet is en daar passen veel mensen hun dagen op aan. Aluhti heeft goede tips om je lange dagen in de hitte zo fijn mogelijk door te brengen.
Zonnen
Het heeft wat bevreemdends: op superhete en zonnige dagen vlak naast elkaar in het zand gaan liggen om bijna bloot in de straling van een grote gasreus te gaan liggen. Om de desastreuze gevolgen nog een beetje te beperken kun je jezelf met heel veel spul insmeren om niet te verbranden. Dat alles om een tintje bruiner te worden, want dat ziet er gezond uit, zo schrijft onze maatschappij voor. Misschien is het een beter idee om in jouw zomer wat geheel anders te gaan doen 😉
Chillen in een bos
Een wat ouder, danig groen gebladerd bos is heerlijk om te zijn wanneer het zo heet is buiten. De sfeer is rustgevend en de grote bomen houden het directe zonlicht tegen en vormen een heerlijk grote groene parasol. Zeker als er nog een beetje wind staat gaan dagen heerlijk snel voorbij wanneer je op die manier van de natuur geniet. Combineer het met een rustige wandeling en het is nog eens extra gezond ook!
Zwemmen
Zwemmen is heerlijk wanneer het zo warm is, helaas loop je in Nederland tegen twee problemen aan. Om met de meest nijpende te beginnen: er zijn veel buitenzwembaden gesloten in de afgelopen jaren. In een chloorgevuld binnenzwembad plonzen is een stuk minder lekker. Er zijn meer mensen die graag buiten zwemmen als het warm is. Waardoor de buitenzwembaden gruwelijk druk zijn en je niet kunt zwemmen maar alleen heel stil tussen veel andere mensen in het water staan. Toch minder geslaagd 😉
Binnen blijven
Een heel goede optie is gewoon thuis blijven, met de gordijnen dicht en overdag ook de ramen gesloten. Als je 's avonds lucht en overdag je huis gesloten en donker houdt dan kun je het een behoorlijke tijd uitzingen met een hittegolf om je heen. Je zet er eventueel een lekkere ventilator naast, pakt een koud drankje of een glaasje water en hebt een heerlijk rustige dag zonder gedoe, gehaast, drukte en hitte!
Werken in de zomer
Mocht je een kantoorbaan hebben op een airconditioned kantoor, of werkzaam zijn in een koelcel, dan is werken een optie! Zeker wanneer je extra vroeg begint en drukte vermijdt is het een strak plan. Veel mensen nemen vrij om een van de voorgaande activiteiten te ondernemen, dus het zal allicht lekker rustig zijn op de werkvloer. En bovenal fijn koel, wat een grote meerwaarde heeft. Deze zomer fluitend naar je werk dus 🙂
Hoe breng jij jouw warme zomerdagen het liefst door? Meldt het ons op Facebook!