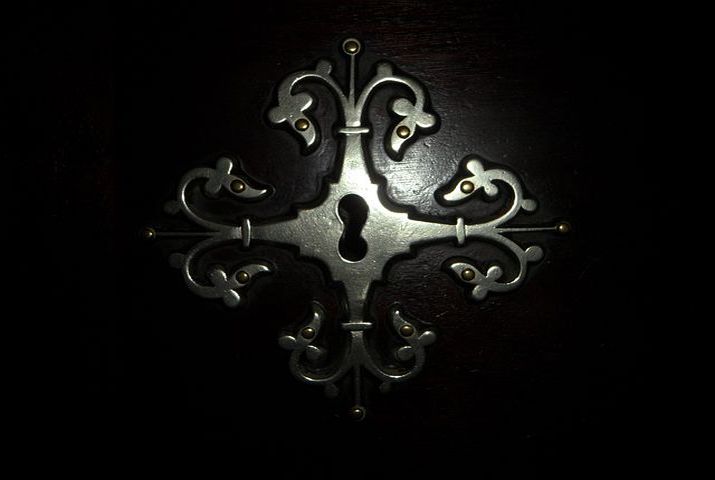 In spirituele kringen worden dieren al lang als omens gezien. Of je ze nou tegenkomt, over ze droomt of eraan denkt: ben jij ook zo nieuwsgierig naar wat een dier betekent?

Spin
In veel gevallen staat een spin voor positieve ontwikkelingen in jouw relaties met anderen. Denk daarbij aan een nieuwe vriendschap, of iemand in jouw omgeving die van rol verandert. Van vage kennis naar goede vriend, of misschien zelfs partner of familie. Een spin kan ook wijzen op het terug in contact komen met een oude vriend(in).

Uil
Een uil wijst op een belangrijke boodschap die je gaat ontvangen. Of dat een positieve, of negatieve is valt te bezien. Zo zwart/wit zijn boodschappen nooit als je ze in een breder perspectief bekijkt. De ontwikkelingen zullen gaan over jouw huis, familie, of werk en jouw blik echt veranderen.

Kat
Een kat houdt verband met jouw instinct. Misschien heb je een voorgevoel over iets of iemand en een kat als omen wijst je er op dat je op jouw eigen gevoel moet vertrouwen. Volg je hart en laat je niet beinvloeden door de mening van anderen. Wees vrij en eigenwijs.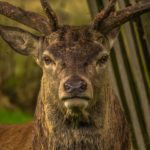 Hert
Een hert kan duiden op een ontwikkeling die jouw vrijheid aangaat. Misschien is het tijd wat minder met andere mensen te doen en wat meer in je eentje. Geniet van jouw individualiteit en je eigen goede eigenschappen. Een hert geeft de krachtige boodschap dat je op jezelf kunt vertrouwen en je eigen problemen op kunt lossen.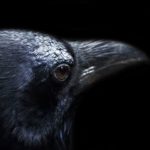 Kraai
Niet alleen kraaien, maar ook raven en kauwen staan voor de waarheid. En die is soms wat ongemakkelijk. Op korte termijn kom je achter een waarheid over jezelf, anderen, of een bepaalde situatie en dat kan misschien moeilijk zijn. Maar op de lange termijn is het echt het beste om het te weten.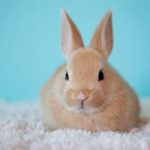 Konijn
Konijnen worden geassocieerd met lente, overvloed en vrolijkheid. Ze zijn een heel positief omen en wijzen naast alle leuke dingen die je net las ook nog eens op onverwachts geluk. Niet in de zin van gokken en winnen, maar een ontwikkeling die je gewoonweg niet kon zien aankomen en een heel fijne invloed heeft op jouw leven.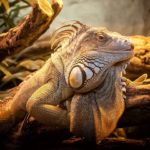 Hagedis
Wanneer je een hagedis tegenkomt kan dat wijzen op een belangrijke boodschap in jouw dromen. Ze staan voor de droomwereld en de symboliek daarbinnen. Het hoeft niet alleen een nachtelijke droom te zijn, soms kunnen dagdromen ook heel belangrijk zijn, omdat op zo'n moment jouw onderbewuste de kans krijgt je wat te vertellen.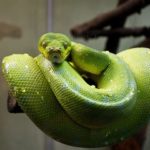 Slang
Een slang is een positief omen dat wijst op wijsheid, kennis en de natuur. Ze symboliseren het belang van je eigen tekortkomingen en zwakheden onder ogen zien. Wees kalm en rustig, denk er over na en doe er wat mee.

Lieveheersbeestje
Deze kleine rode beestjes wijzen op puurheid, onschuld en vredelievendheid. Misschien heb je wat boosheid in je, of irritatie. Probeer daar afstand op te nemen zodat het je niet meer raakt. Lieverheersbeestjes herinneren je aan positieve ontwikkelingen en geluk. Richt je daar op en laat al het negatieve los.

Libelle
In veel landen wijzen libelles op zaken als jouw voorouders, of andere krachten die je kunnen helpen. Of je daar wel of niet in gelooft maakt niet zoveel uit, zolang je maar ervaart dat je niet alleen bent in de wereld. Alles is relatief en wat er ook gebeurt: het komt altijd weer goed. En steun of hulp komt soms uit onverwachtse hoeken.