Hoe aantrekkingskracht bij heteroseksuele stellen precies werkt wordt al jaren door wetenschappers onderzocht. Dat het grotendeels geur is weten de meeste mensen wel. En dat je als vrouw beter niet aan een anticonceptiepil kan zijn omdat dat vermogen dan niet goed meer werkt is ook redelijk bekend. Maar wat voor dingen spelen er nog meer mee? Deze vijf wetenschappelijke feiten verbazen je!
Hogere stem aantrekkelijker bij een vrouw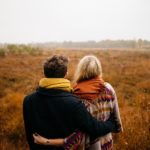 Mannen geven de voorkeur aan vrouwen met een wat hogere stem. Wanneer vrouwen flirten gaan ze meteen hoger praten. Die verhoging is het sterkst wanneer ze in hun ovulatieperiode zijn. Een kleine aantekening: mensen die zichzelf als de dominante partij beschouwen gaan lager praten.
Draag rood als je wil scoren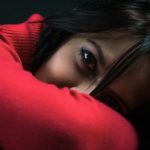 Door rood te dragen rood verhoog je jouw aantrekkingskracht behoorlijk. Vrouwen die de kleur bij een man zien associëren het met dominantie en macht, wat veel vrouwen als sexy beschouwen. Mannen die het bij een vrouw zien denken onbewust dat ze 'hot' is en seksueel actiever dan andere vrouwen.
Feitelijk nemen vrouwen de eerste stap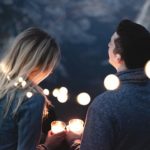 Mannen zetten vaak de eerste stap in offline datingland en dat doen ze pas als een vrouw aangeeft interesse te hebben. Ongeacht hoe aantrekkelijk ze is, zolang ze geen non-verbale signalen afgeeft ondernemen mannen geen stappen. Heb je als vrouw geen zin zelf op een man af te stappen? Probeer dan dit: lachen met opgetrokken wenkbrauwen, korte half lachende blikken, uitrekken, door je haar strijken,  je gezicht en nek aanraken.
Hogere standaard als je zelf op jacht gaat
Ongeacht gender blijken mensen een potentiële partner aantrekkelijker te vinden als ze die zelf aanspreken, dan wanneer ze aangesproken worden. Met andere woorden: mensen hanteren hogere standaarden wanneer een ander contact legt met hen, dan wanneer ze zelf 'op jacht' gaan.
Leeftijdsvoorkeur voor gezicht door ouders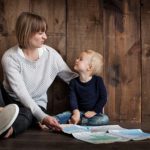 Wanneer je ouders in de dertig waren toen jij geboren werd, dan heb je een voorkeur voor 'oudere' gezichten boven 'jongere' wanneer het om partnerkeuze gaat. Er zit wel een genderverschil in: bij mannen geldt het alleen indien hun moeder ouder was. En mannen hebben de voorkeur alleen als ze op zoek zijn naar een serieuze relatie, terwijl dat voor vrouwen niet uitmaakt.
Ben je het hier mee eens? Of zegt zulk onderzoek je niet zoveel? Geef een reactie, plaats iets op Facebook, of mail!