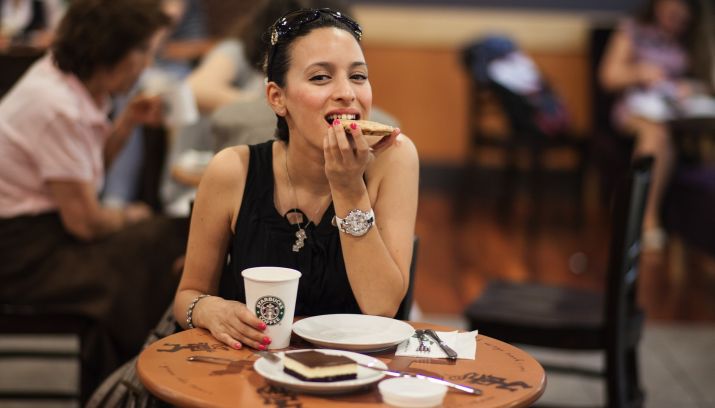 Er is over weinig meer geschreven dan over voeding en aluhti draagt daar haar steentje aan bij 😉 Heb jij wel eens stilgestaan bij het verschil tussen goede voeding voor jouw lichaam en dat voor jouw geest? Er is een verschil in behoefte tussen jouw fysieke en mentale staat en hier kun je lezen hoe dat werkt.
Afvaldogma: calorieen tellen
De meeste mensen kennen het principe van aankomen en afvallen volgens de gevestigde orde. Als je meer calorieen verbrandt dan dat je eet, dan val je af. Dat kun je bereiken door heel weinig te eten, door juist heel veel te bewegen. Hoe dan ook is het de bedoeling dat je calorieeen telt en de hele dag rekent hoe je ervoor staat. En dat dan elke dag. Heel eendimensionaal en onprettig.
Blije geest is ook belangrijk
Wij willen het hier niet zozeer over afvallen hebben, maar meer over wat jouw lichaam nodig heeft. Jouw fysieke lichaam wordt heel blij van 'gezonde' voeding. Groenten, vlees, onbewerkte producten, etc. Naast de calorieenleer en de basisindeling tussen proteine, koolhydraten en vetten gaat het wat jouw fysieke lichaam betreft om de daarin aanwezige vitaminen, minerale, sporen, vezels, etc. Maar hoe zit dat met een blije geest? Wat voor voedsel wordt jouw hoofd blij van?
Maak jouw brein happy
Er is een scheikundige benadering voor de stoffen waardoor jouw brein je het gevoel geeft dat je happy bent. Dat kun je bereiken door sporten, iets bereiken, gezelligheid ervaren etc. Maar soms bereik je het sneller en fijner met een slagroomgebakje. Of een patatje met mayonaise. Of een croissantje met boter en jam. Een kenmerk is vaak een hoog gehalte aan vet met een toevoeging van koolhydraten.
Genieten is belangrijk
Het is heel jammer als je dat fijne gevoel dat je krijgt door zo'n hapje meteen teniet te doen door een schuldgevoel. En ook heel contraproductief. Even kort door de bocht: als je je schuldig voelt en in negativiteit gaat hangen ga je stressen, komt er cortisol vrij en kom je aan. Dus laat dat gewoon zitten en geniet van je 'ongezonde' eten, want voor jouw geest is het juist heel gezond. Kwestie van perspectief 🙂